Featured Image: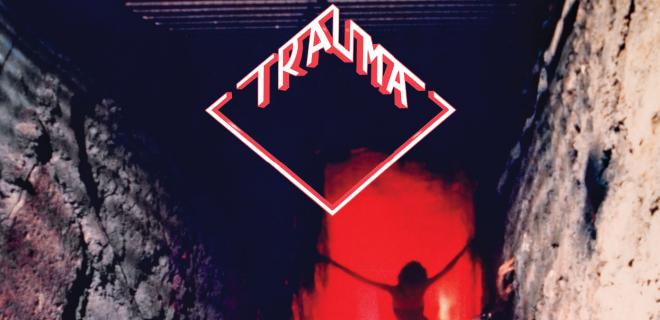 Trauma was founded in the Bay Area in 1980 as one of the first of the New Wave Of Bay Area Metal Bands. The original line-up included Michael Overton - guitar, George Lady- guitar, Dennis Shafer - drums, the iconic Cliff Burton (Metallica) - bass guitar, and Donny Hillier - vocals. The band quickly became well-known throughout the California Bay Area and beyond, playing legendary venues like The Stone, Bill Graham's Wolfgang's, The Whisky-A-Go-Go,and The Troubadour. The first track TRAUMA ever recorded, "Such a Shame", was included on Metal Blade Records, Metal Massacre II album in 1982.



   After Cliff Burton's departure to join Metallica, the band changed personnel and musicians Kris Gustofson - drums, Ross Alexander Merson - guitar, and Lucas Advincula - bass guitar joined Michael Overton and Donny Hillier in their new line-up. In 1984, TRAUMA recorded the Scratch And Scream album for Shrapnel Records. The album received many excellent reviews from primarily American and European Heavy Metal magazines, such as Kerrang, Circus, and Metal Forces, to name a few.



The Scratch and Scream album, unavailable before on a legitimate CD issue, has long been considered a hard to obtain, classic Heavy Metal record.