Craig Erickson
Artist Name
Craig Erickson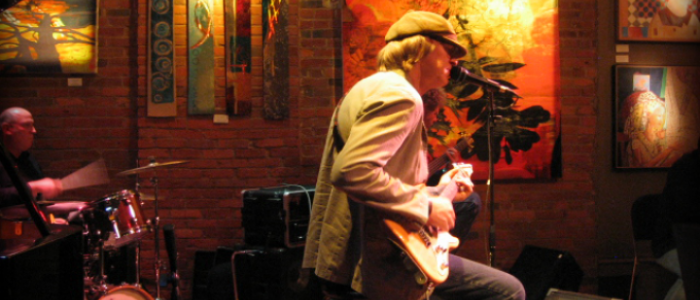 Body
After recording a string of popular heavy blues-rock CDs for Blues Bureau International in the 90's, including the first come back CD for legendary Deep Purple/Trapeze/Black Country Communion singer Glenn Hughes 1994 CD entitled simply "Blues", with whom Erickson co-wrote the tracks, Erickson went on to record a string of acclaimed records on the Grooveyard, Mascot/Provogue labels among others. Ericskon's Concert dates in Europe and the USA, include appearances at the Salon De La Musique in Paris and other French venues, Germany, England, etc., as well as two US tours with Glenn Hughes.
In addition, Erickson has been wowing fans at Midwest blues and jam band fests as well as club venues for over the last 20 years and has recorded and/or toured with musicians including Rob Wasserman, Tony Franklin, Richie Kotzen, Greg Martin, Chris Duarte, Darrell Mansfield,T Lavitz, Jeff Sipe, Buddy Miles, and many more in a variety of top-notch musical settings.
In 2012 Craig Erickson returned to the Blues Bureau label delivering a hot new blues rock platter "Cosmic Roadhouse" helped with incredible guitar playing, influenced artists such as Hendrix, Eric Johnson, ZZ Top, Allman Bros, and Johnny Winter.