Steeler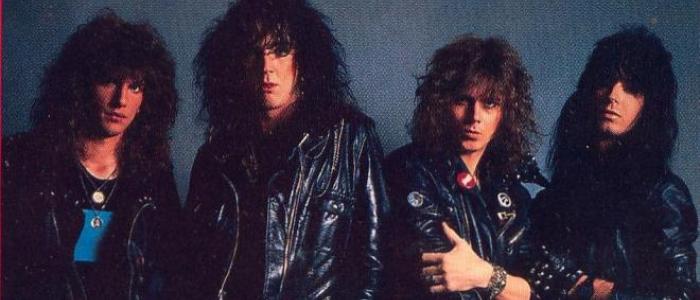 Body
Steeler was an early 1980s American heavy metal band from Nashville. Band members included: Ron Keel on vocals and guitar, Michael Dunigan on lead guitar, Bobby Eva on drums and Tim Morrison on bass. In 1982, they released the single "Cold Day in Hell". Eva left the band after a short while and was replaced by drummer Mark Edwards. This new line-up did not last long and released no albums or singles.
Soon, Dunigan and Morrison left Steeler and were replaced by Rik Fox on bass and an 18 year old Swedish guitarist, Yngwie Malmsteen. The new line-up released the band's first album, Steeler, it saw moderate commercial success and is now a sought after album for many fans of Malmsteen and Keel. Malmsteen subsequently left and was replaced by Mitch Perry.
The final line-up of Steeler saw the departure of Perry, Fox and Edwards who were all replaced by Kurt James on lead guitar, Greg Chaisson on bass and Bobby Marks on drums. This line-up also released no albums or singles. Due to constant change in band members, Steeler never got the major record label it required and Keel decided to split up the band and start a new project. During Steeler's short time in the world of Heavy Metal, the band became quite popular in LA and even performed to some sold out venues.
In 2005 a compilation album with songs from the single, album, live show bootlegs and unreleased tracks. This album was titled 'Metal Generation: The Steeler Anthology.'